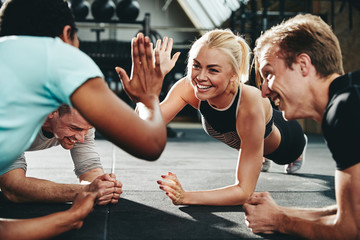 If you're thinking of working with a personal trainer, then you definitely are at the point where you are getting serious about your health and fitness regime. Since there is no summer's end in Florida, we always want to look great and that means achieving the best shape that we can to show off at the beach or at the pool. Choosing one of the personal trainers at Say Fitness means you're off to a great start. One of the things that personal training can offer you is a chance to customize a plan that is designed to your specific needs targeting the areas that you really want to improve on. But if you are new to personal fitness training, there are some things you should clarify before you get started but you may not know what to ask your trainer before you begin. In order to get the most from your personal training session in Deerfield Beach, here are 3 things you should definitely cover with your trainer before you start: 
How often should I train with you to see results?

 It is true that you'll want to get the most out of your personal training sessions, but you'll also want to make sure you can afford it. Working out with a personal trainer at Say Fitness might be best two to three times per week, bearing in mind that you are supplemented with exercises that you would normally do in the gym.

 

How long will it take for me to see results?

 Once you have explained to your personal trainer what you want to get out of your sessions, he or she should be able to come up with a plan that includes a time frame for how long it will take to reach your personal fitness goals. 

 

What exercises should I be doing when I'm not with you?

You should feel really great about your commitment to achieving your fitness goals in your personal training sessions in Deerfield Beach with one of our experienced personal trainers. But you should also think about supplementing your personal training sessions with anything else you enjoy such as walking, running and dancing, when you're not training with us.

 
If you're thinking of starting an exercise program, you'll definitely want to check out Say Fitness. Our personal trainers want to make your personal training sessions in Deerfield Beach challenging yet fun! And that means customizing an exercise and nutrition plan uniquely for you that will help you achieve your fitness goals and never leave you bored.  Our customized fitness plan includes one-on-one personalized attention from one of our board-certified personal trainers and nutrition specialists who have years of experience. Personalized training gets results faster and that means firming up and getting down to a healthy weight in no time.  Why not check us out for yourself? Our studio is located in Deerfield Beach. We look forward to helping you achieve all of your health and fitness goals! Call us today for a free health and fitness assessment at (954) 421-2116.