Michael Ashey
Owner | Professional Athlete & Certified Personal Trainer
Michael Ashley
Owner, Professional Athlete & Certified Personal Trainer
Say Fitness was built by Michael Ashley, whose passion for health & fitness means things can only be done one way—the right way. Michael's extensive roster of individual and corporate clients is testimony to his wealth of knowledge and experience in the field.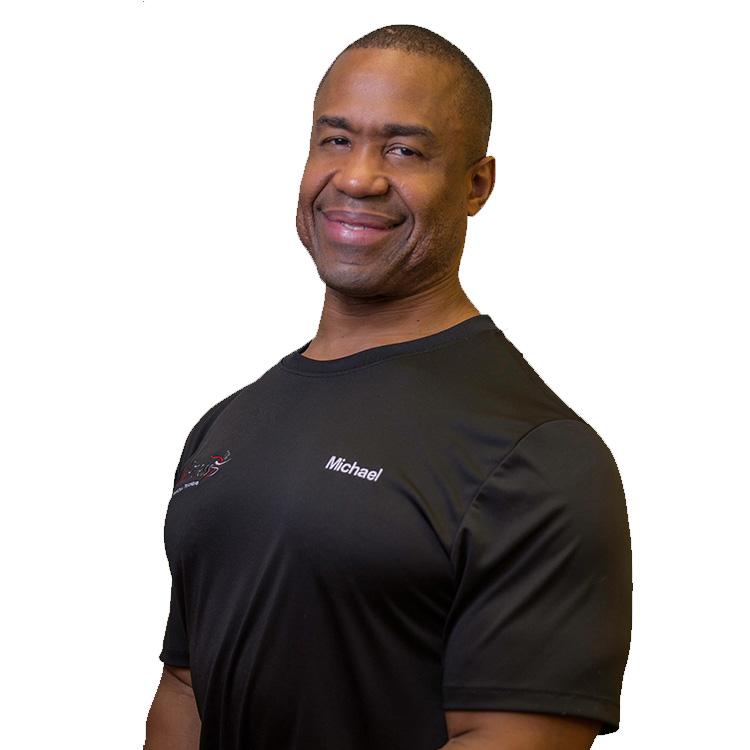 B.S. Exercise Science & Health Promotion
Fitness Institute International – Certified Personal Training Specialist
NSCA (National Strength & Conditioning Association) – Certified Personal Trainer
ACSM (American College of Sports Medicine) – Certified Exercise Physiologist
USWF (U.S. Weight Lifting Federation) – Club Coach
American Red Cross – CPR / AED Certified
Say Fitness, Inc
449 S Federal Hwy
Deerfield Beach, FL 33441
Personal Training
Physique Contest Prep
Group Classes
More Information About Michael
Today, Michael brings the same dedication to his clients that he demonstrated in the past as a competitive athlete. Michael won three world championships in body building and was recognized as one of the top ten power lifters in the world.
Educating others on how to permanently incorporate habits of healthy living into their lives is something Michael does, not only with his clients, but also with the general public. He's been featured on CNN and other national news programs promoting the benefits of leading a healthy lifestyle with moderate exercise and proper eating habits. He's also appeared in many publications around the world including Body Power, Muscle and Fitness, Flex, and Iron Man.
Michael knows what it feels like to be a winner, and he helps create that feeling in his clients today—whether they're professional athletes or busy professionals trying to maximize their limited time for health and fitness. Not only Michael, but every member of his team of certified personal trainers, are held to the same high standards.
Michael's extensive formal education and national certifications have ensured he remains a leader in his field. Michael attended Queens Borough Community College and Arizona State University with a major in nutrition. He graduated from and now teaches at Fitness Institute International, a vocational school that produces the most educated, highly trained personal trainers in the fitness industry today.
Michael continues to stay abreast of the latest, safest, most effective developments in the field of health & fitness so he can continually deliver the best personal training available.
After spending a day with Michael at Say Fitness, one of his students concluded: "You've developed and implemented amazing systems that consistently ensure client results. And you've created an atmosphere that's not only challenging—but also fun—so clients actually look forward to showing up at the gym and giving it their best shot!"