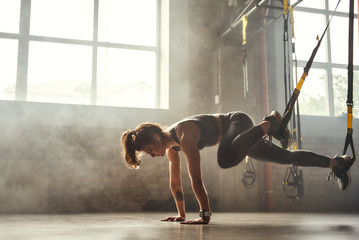 At Say Fitness we realize that there is no "one size fits all" when it comes to weight loss in Deerfield Beach! Who doesn't want to have the best body possible all year long? At Say Fitness, you can be sure that your weight loss plan is uniquely tailored to fit any and all sizes and lifestyles. The number one way to get the best out of a weight loss plan is to actually start one with a professional who knows what they are doing. The best way to stay fit in Deerfield Beach is to start by joining Say Fitness! 
At Say Fitness, it's not just about weight loss to feel great. With Say Fitness in Deerfield Beach, Florida, you get one-on-one, personalized training for a better quality of life. We will work together as team so you can strive to improve your daily habits and lifestyle, using sound nutrition and a well thought out training and weight loss routine to help you maintain your peek performance. 
Can you imagine a doctor's office giving the same exact prescription to all of their patients? Neither can we! But that's exactly what some other personal trainers and Deerfield Beach weight loss gurus do, using the same plan for all of their clients regardless of their individual needs and differences. Everyone is different and everyone has different needs. That is why at Say Fitness, we take the time to formulate a weight loss program specific to you and your goals.  
Weight Loss 
i
n Deerfield Beach 
w
ith Say Fitness
When it comes to weight loss in Deerfield Beach, a well-rounded fitness routine that combines strength building and cardio along with a great nutritional plans that you can actually stick to, is the best approach. Thanks to pro athlete and Say Fitness owner and head trainer, Michael Ashley, you can gain the benefits of both worlds through a comprehensive workout plan with Say Fitness! Beginning with our fitness assessment in our Deerfield Beach location, we cultivate a workout regimen specifically tailored for you. With this personalized approach to your fitness journey, we can support you every step of the way!  
Exercise should be a part of your regular routine, and by incorporating exercise as a part of your daily life, you'll have an easier time with weight loss by being consistent. The fact is, daily activity will help moderate your metabolism, speeding up weight loss and digestion. Consistent exercise will also help you to not only avoid overeating, but will also help avoid injuries when you do workout. Here are some other very promising ways to jump-start your effective weight loss program with Say Fitness:  
Eat clean and make nutrition a priority:

 Food is energy for you 

and can also help with 

your consistent need for 

healing

. It only works if you are

getting the right nutrients. Try

replacing some sugary

foods with nutrient packed ones like salmon, kale, blueberries, and even dark chocolate. Don't skimp on protein

because it can

not be

 stored as fat in the body, and 

your muscles need it to be prepared for physical activity and to recover from workouts. Whether it is in a powder form of protein or a breakfast like eggs or lean meat, make sure you get protein in the morning, at lunch, and in the evenings.

 
Make sure you hydrate all day long: Before, after, and during a workout, it is extremely important in achi

eving your weight loss goals

 that you drink plenty of water. It may be easy to forget to drink water, but even in the rain and snow our body still demands the same amount of hydration.  Drinking plenty of water before a meal

, and continually throughout the

 day can aid food cravings, increase digestion, and circulation. So on those days when 

you

 ate too much or didn't burn enough

 

calories,

 

make sure you are still drinking water so that your organs function properly.
Be realistic with goals: What can you realistically do? This is a great, positive way to keep up your long-term commitment to fitness. For example, having a running goal of doing a marathon in one year seems more promising than setting a goal to lose five pounds a month. Work your way up to goals that focus on you getting stronger, leaner, and happier!

 
Exercise: This is one of the best ways to keep yourself honest, accountable, and focused on your fitness

and weight loss goals. Join Say Fitness for easy access to weight loss workouts

 so you can get in, out, and on with your day while still squeezing in a full body workout.

 
Getting a fitness coach like Michael Ashley goes a long way to major weight loss success. Michael continues to stay abreast of the latest, safest, most effective developments in the field of health and fitness, so he can continually deliver the best personal training available.  You are much more likely to reach your weight loss goals if you have a personal trainer and fitness expert by your side. And remember to keep moving! At Say Fitness, we know that working a desk job and sitting in traffic for hours a day may be a hindrance, but the only thing you will be losing by spending a little extra time at Say Fitness is some extra weight!  
When you're sick of all the old rules, diets, or gyms and therapies that don't work, and you're ready to stop throwing away money, come try the Say Fitness way of losing weight and feeling great!