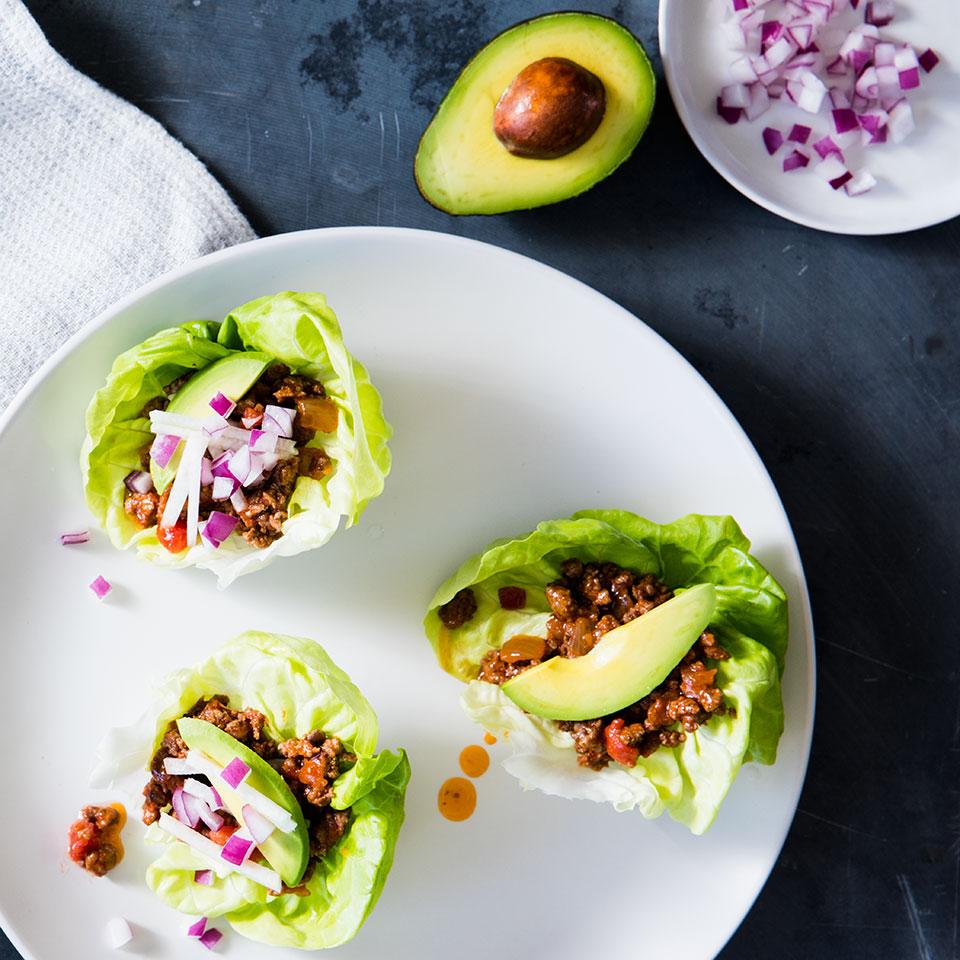 Trade in the tortilla for some lettuce wraps to make your Cinco de Mayo extra healthy!
Ingredients:
8 small iceberg or romaine lettuce leaves
1 tbsp canola oil
1 lb. lean ground beef (or any other meat of your choosing.)
1/4 tsp salt
5 tbsp prepared salsa
1 tbsp rice vinegar
1 1/2 tsp ground cumin
1 cup diced avocado
1 cup julienned jicama
1/4 cup finely diced red onion
Directions:
Step 1: Wash and dry lettuce leaves well and cut out any tough ribs.
Step 2: Heat oil in a large nonstick skillet over medium-high heat. Add ground beef, season with salt and cook, stirring often, until cooked through 4-6 minutes.
Step 3: Meanwhile whisk salsa, vinegar and cumin in a small bowl.
Step 4: Remove the pan from the heat, add the salsa mixture and stir to combine. Serve in the lettuce leaves, topped with avocado, jicama and onion.
from: eatingwell.com