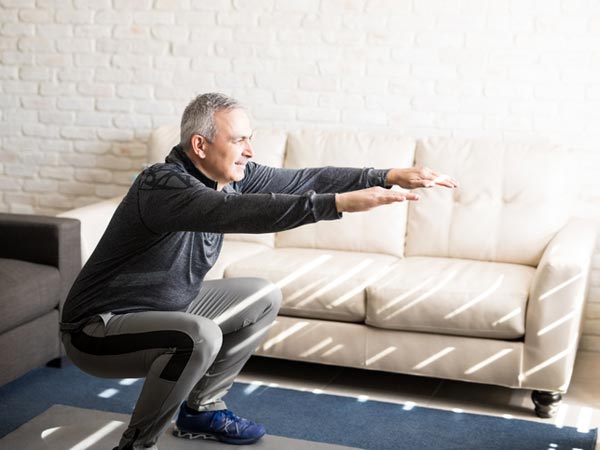 Living your best life at 50 or even 70 plus is also all about wellness combined with fitness, and nutrition. Unfortunately, sometimes we have to try a little harder to achieve the same results that came so easily to us in our 20s and 30s and even 40s. Why is that? As we age, our metabolism slows down, our hormones behave a little differently and unwanted pounds seem to creep up in all the wrong places. Before we know it, we are looking for ways to drop 10 pounds and fast.  But now you don't have to do it alone,  at Say Fitness Personal Training, you're never too old to begin a one-on-one personal fitness program. In fact, we can tailor a program for you with exercises that are specifically geared for your fitness level. But don't worry–we will make sure to challenge and keep you motivated. Personal training in Lighthouse Point is the best option for any age group. It is our belief that age is no longer a contributing factor when you decide to make fitness and healthy nutrition a priority. At Say Fitness, we understand that everyone is also operating at different levels of fitness, no matter what age. So, we motivate and cheer you on, but we let you work at your own comfortable pace.
Personal Training Can Help You Achieve your Goal at Any Age
For many of us, keeping fit is a priority. All active seniors are encouraged to exercise regularly to reduce the risk of heart disease and stroke. That's why we begin each Say Fitness routine with a 30-minute warm-up so as not to pull any muscles and risk any injuries. We then encourage you to maintain a pace with your trainer that is comfortable for you. Your personal trainer in Lighthouse Point will evaluate you to make sure that the program he or she tailors is perfect for your fitness level. But that doesn't mean you won't be challenged. As you progress within our one-on-one training sessions, you will become stronger and able to push yourself farther and farther to the next level. Feeling proud of yourself is always encouraged at Say Fitness!
Why It's Never Too Late to Begin
Are you hoping to get fitter with a personal training program, or are you a returning athlete interested in more intensive training? Rest assured that Say Fitness has a program that will match your fitness goal. So, whether you're 60 and running marathons in your spare time or 21 and just beginning a fitness program, we've got a one-one-one personal training program in Lighthouse Point that's just right for you.  If you're thinking about starting a personal training program or just want to speak with one of our personal trainers, come on by our studio in Deerfield Beach to find out more about us. Or call us today at (954) 329-0386 for more information. We have several programs to choose from. And we can even tailor a nutrition plan that will work for you. Worried about the cost? Personal training in Lighthouse Point is even more affordable than ever! We look forward to working out with you soon.