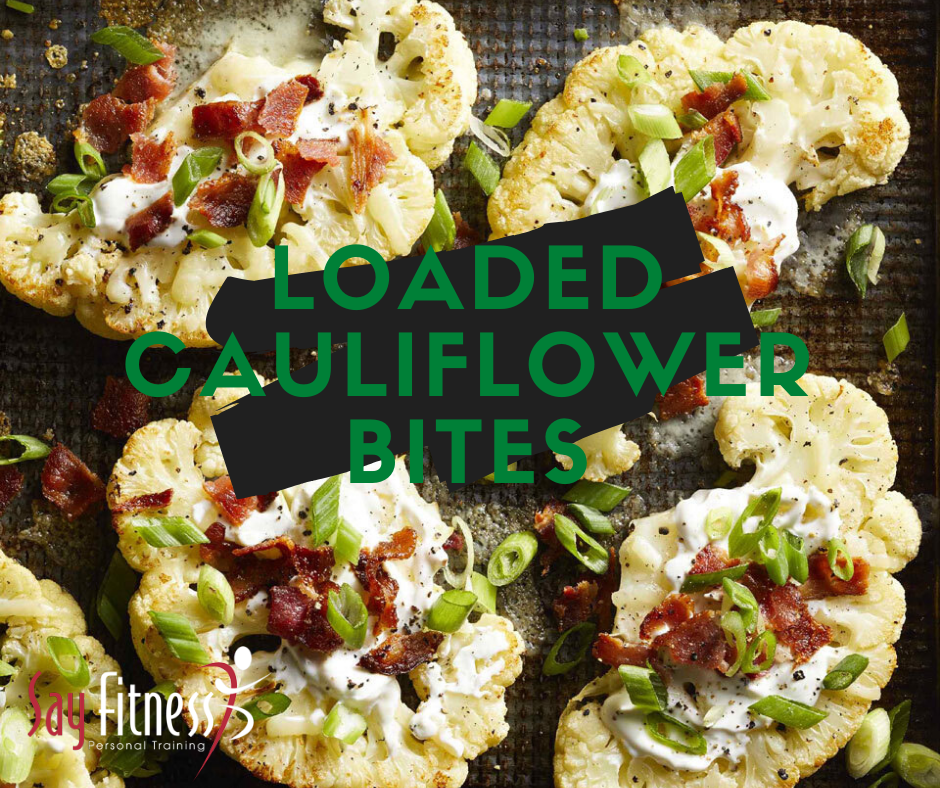 Instead of a high in carbs, starchy potato loaded with a lot of sour cream, try cauliflower instead. This recipe is only 90 calories and will be much more beneficial to your diet as well as put more veggies on your family's plates!
Ingredients:
1 Tbsp extra-virgin olive oil
1/4 tsp salt & pepper
5 cups 1/4-inch thick sliced cauliflower ( 1 1/2 lbs or 1 medium head, stem trimmed)
1/2 cup shredded cheddar cheese
1/4 cup sour cream
3 slices cooked bacon, crumbled
1/4 cup sliced scallion greens
Directions:
Preheat oven to 450 degrees F.
Stir oil, salt and pepper together in a large bowl. Add cauliflower slices and gently toss to coat
Transfer to a large rimmed baking sheet and roast until tender, 10-14 minutes.
Top with cheese, return to the oven and roast until the cheese has melted, 1-2 minutes.
Top each cauliflower slice with a dollop of sour cream and sprinkle with bacon and scallion greens.
Nutrition facts:
Serving size: about 1/2 cup
per serving:
90 calories
6.7g total fat
4.1g carbohydrates
1.4g fiber
2g sugar
4.2g protein