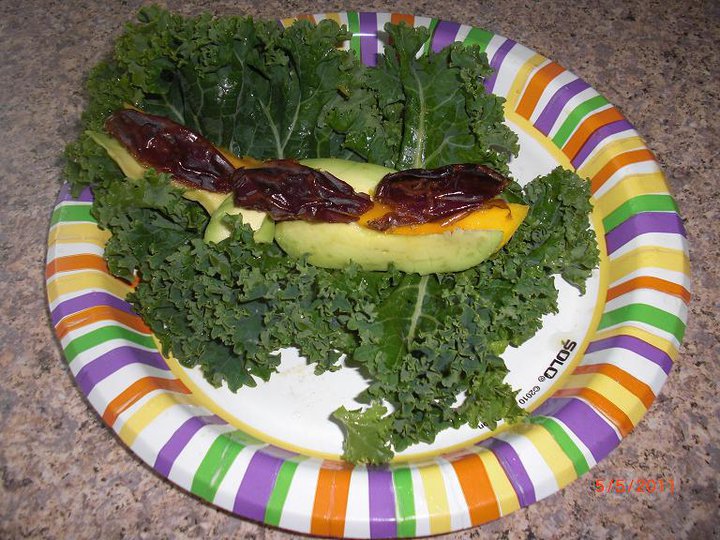 This is the easiness wrap you can make. It sounds a little weird but trust me, you won't be sorry for trying it.
Wash Kale and put a few slices of Mango and Avocado and top it with Date pieces, Roll and Enjoy
Kale is the New Beef!
Known as the KING of leafy greens it's actually considered a cruciferous vegetables like broccoli and brussel sprouts. Rich in antioxidants such as beta carotene, not only does kale helps to protect your eyes from damage of the sun as well as aging but protects your very DNA! Kale has a large amount of absorbable calcium which has many uses in your body such as healthy bones, nerves, and muscles. Along with vitamin C, vitamin B6, and manganese to helps your body fight against free radicals. Potassium, an important electrolyte is needed for your muscles to contract, including the most important muscle in your body, your heart. Folic acid is another nutrient found in kale which is hard for your body to store but is necessary to prevent anemia, to utilize energy and to replicate DNA.
Livestrong.com
Wedmd.com