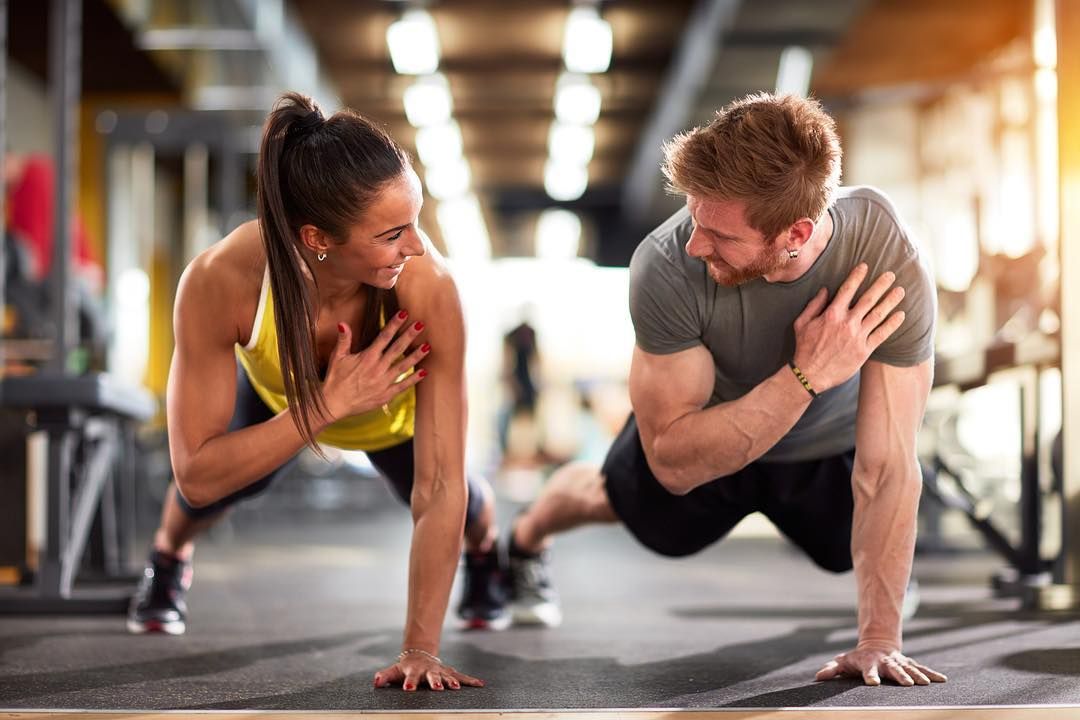 If you are interested in personal training, you will first need to determine what your goal is? Do you want to drop a few pounds? Do you want to tone and firm up? Are you in training for a race? It's important that the personal trainer you select meets all of your health and fitness goals. Perhaps you have a few pounds to lose or maybe you have some health issues and want to learn how to exercise properly while also learning a bit about nutrition—a personal trainer can help with all of that and more! Finding a great personal trainer is easy when you visit Say Fitness in Deerfield Beach. Just check out our personal training program at our Deerfield Beach studio. Our personal trainers have the knowledge and experience to help you achieve all of your goals. In addition, we encourage you to meet one-on-one with your personal trainer three to four times per week to maximize your health and fitness goals.
What can a personal trainer do for me?
No one person is the same, and at Say Fitness, we stress your individuality while custom tailoring a program so that you can achieve your goal at your own pace. A Say Fitness personal trainer that can help tailor the perfect training plan that motivates you to achieve all of your health and fitness goals. A personal trainer can also provide you with continued support in a non-judgmental environment. But what do you look for in a personal trainer and how do you know who is the right for you? At Say Fitness, all of our personal trainers are certified and have years of experience.  What's more, they have extensive knowledge in the fields of human anatomy and physiology, kinesiology and exercise science. In order to help you achieve your fitness goals, we must possess the knowledge to support and encourage you. We will exceed your expectations. What's more, our personal trainers are the best at motivating you even when you feel like giving up. 
When I find a personal trainer, what should I let them know about me?
          Tell your trainer if you are a smoker or a drinker. Are you a smoker or a heavy drinker? Your personal trainer will most likely advise you to quit and suggest a few ways to do it. Drinking should be in moderation if at all. Alcohol has a lot of calories and can impact your ability to workout. 

          Tell your trainer how much sleep you are getting.  Are you a morning person or a night person? Sleep is so important to maintain good health and longevity. Most adults need at least 7 to 8 hours of sleep per night to function well during the day
.•           Tell them about any serious illnesses in your medical history—do you have any medical conditions or injuries that your personal trainer should know about before beginning?
          Tell your trainer what type of environment you work in—your personal trainer will need to know if you sit all day in an office or stand on your feet all day. Your personal workout plan should be customized according to how active you are during the day. If for example, you sit at a desk all day, your workout will have to combine some cardio and aerobic activity to burn the calories you'll need to lose weight.
At Say Fitness, we believe that our on-on-one personal training program gets results in a fun and supportive way. We will make sure to challenge you and energize you but never bore you.  Our customized fitness plan includes one-on-one personalized attention from one of our certified personal trainers and nutrition specialists who have years of experience. One-on-one personal training gets results and that means trimming down, toning up and getting down to a healthy goal weight in no time! Come on by our Deerfield Beach personal training studio to learn more about our training options and to meet our staff! We look forward to helping you achieve all of your health and fitness goals! Call us today at (954) 421-2116.