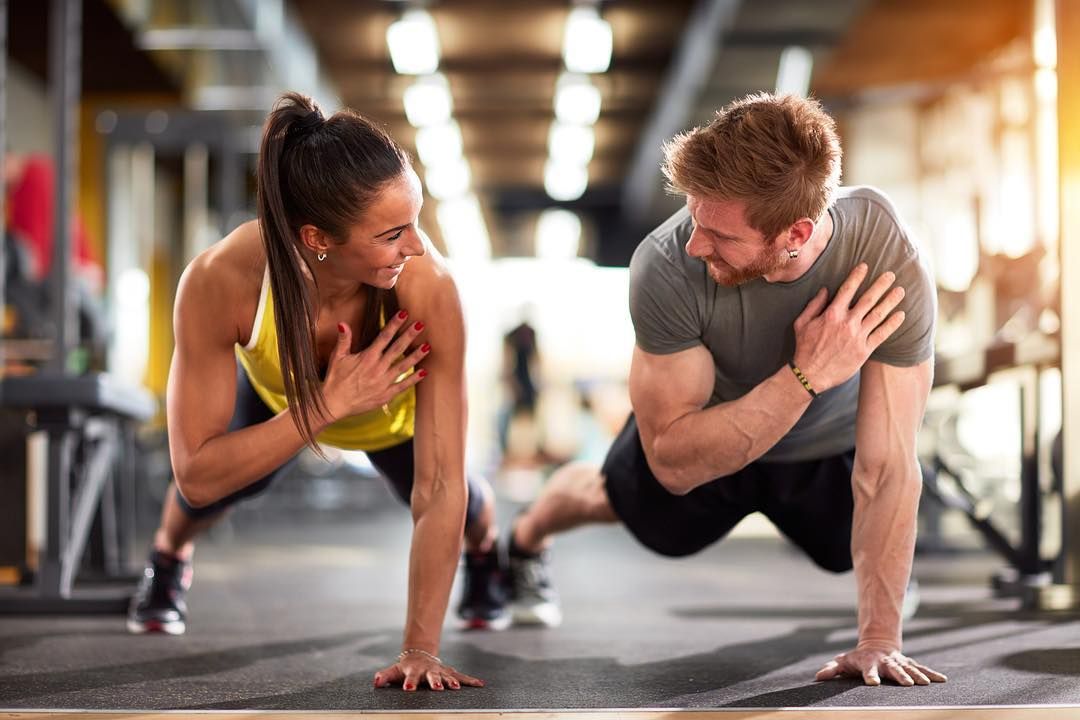 Say Fitness is an exclusive, one-on-one personal training studio in Deerfield Beach, helping clients to maximizing their fitness journey safely and effectively. When it relates to health, fitness and or athletic performance, you can't find a better space with more dedicated support. Whether you are a professional athlete, a busy professional or a stay at home mom, we are all trying to maximize our limited time for health and fitness, which is why one-on-one personal training at Say Fitness can help with weight loss.  
Maybe you simply need to be held accountable for your workouts, or maybe you need to know exactly what to do for your specific body type and fitness level to quickly and efficiently lose weight. Wherever you are on your weight loss journey, a personal trainer at Say Fitness may be just what you need to finally reach your health and weight loss goals. 
Michael Ashley is a professional athlete, certified personal trainer and owner of Say Fitness in Deerfield Beach Florida. Michael brings the same dedication and passion to his weight loss work with his Say Fitness clients that he demonstrated in the past as a successful competitive athlete. He knows from first–hand experience what it feels like to be a winner and his mission is to create that feeling of victory with his personal training clients. Not only does Michael do a comprehensive fitness evaluation on each client he will discuss in great detail your desired goals and design your very own unique personal training program for weight loss that will maximize your end results. 
Michael Ashley is not only the top weight loss personal trainer in Deerfield Beach, but he also cares greatly about educating people about how they can live healthier, more fulfilling lives. Michael has been featured on CNN and other national news programs promoting the benefits of leading a healthy lifestyle with moderate exercise and proper eating habits. He's also appeared in many publications around the world including Body Power, Muscle and Fitness, Flex, and Iron Man. 
How Say Fitness Can Help With Weight Loss In Deerfield Beach
Say Fitness is here to help whether you are just starting out with an exercise program and you aren't seeing weight loss results with your current routine, or you have tried other personal trainers or gyms and fitness centers but haven't had the help you need. 
A well-rounded exercise program for weight loss at Say Fitness will include strength training and cardio vascular exercise. Way too often our clients focus on just on cardio to lose weight but you need strength training and core training to effectively lose weight as well. Strength training is just one part of your weight loss progress but it is a vital one! Not only does strength training help you burn calories but also gives that sculpted and tone you look for.  Strength training also helps to increase your metabolism. Each pound of muscle you put on can help your body burn an extra 30 to 50 calories per day! 
At Say Fitness we will start by having an in depth look at your current program and workout regimen to learn how to better assist your body and your abilities. We often hear clients say that in the past they didn't see results and that's probably because they were not working as hard as they could, or working wisely at weight loss. It's way easy to slack off when you're by yourself, but having someone there to challenge, expertly guide and motivate you may make a huge difference on the scale.
We will work with you to set weekly goals, because knowing you have an appointment with a pro at Say Fitness can help you stay on track during the week. At Say Fitness you are more likely to lose weight safely, because we teach you how to properly and correctly lift weights and do other exercises. These are things that an expert and season personal trainer like Michael can teach you how to do the right way. 
Say Fitne
ss For
 Exclusive One-On-One Personal Training
 In Deerfield
Beach
"You've developed and implemented amazing systems that consistently ensure client results. And you've created an atmosphere that's not only challenging—but also fun—so clients actually look forward to showing up at the gym and giving it their best shot!"  

-Say Fitness client 
It's time to say yes to fitness and goodbye to being overweight or out of shape. Now thanks to Say Fitness in Deerfield Beach Florida you can benefit from our ability to match current research and sate of the art technology and equipment with old school principles that really work for weight loss. 
Exclusive One-On-One personal training at Say Fitness offers a variety of weight loss and health and wellness benefits including: 
Fitness assessments

 

Tailor made training

 

 

An appointment only facility

 

 

Body fat testing

 

 

Submax

 stress testing

 

 

Fat loss

 

 

Weight loss

 

 

Strength testing

 

 

Cardiovascular testing

 

 

Stretching

 

 

Flexibility

 

 

Massage

:

deep tissue

, 

sports massage

,

 

S

wedish massage,

 

myofascial release

, 

neuromuscular and trigger point release

 and 

T

hai yoga massage

 

 

R

eflexology